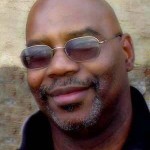 Born in the city of Clarksdale, in the Mississippi Delta and raised on Chicago's South and West side. Floyd Webb's background includes global work in cinema, photojournalism, publishing and advertising. All these experiences  contribute to his convergent skills as a producer, designer and consultant for the Internet and filmmaking
His past work includes; producer for Paris based Effervescence Production's  Future Mag series for France Arté, Feb. 2014; consultant for the THE MARCH, director John Akomfrah's 50 Anniversary March on Washington produced by Robert Redford, March 2013;  associate producer of the award winning Julie Dash Film, Daughters of the Dust (US 1992); local producer of the American Masters film, The World of Nat King Cole (2006); producer and director of music videos, short documentaries, and 3D animations project.
Webb has worked with filmmakers such as John Akomfrah, St. Clair Bourne, Jean Pierre Bekolo and Spike Lee doing research and production work on documentary, commercials, drama and short films.
He has produced 3D animation effects for a Wesley Snipes' Amen Ra Films produced documentary featuring Egyptologist Josef Ben Jochanna; Jazz group 8 Bold Souls: Last Option, an Ehanced DVD project for Thrill Jockey Records; designed and implemented an interactive animated project for the New Caledonia Office de Poste et Telecommunications in Noumea, New Caledonia, South Pacific for Sofrecom/France Telecom. He has done production work for Big Idea (http://bigidea.com), Larry Boy series.
Working in London, UK, Webb was partnered with new media start-ups Studio Blank, headed by music producer David M. Allen (The CURE) in the stylish Fitzrovia area developing new media projects for various bands and also worked with the 3D animation house MESH Interactive in Battersea as a project manager and sales associate with designers such as Tom Hamlyn, Max McMullin and the well-known Dave McKean was production associate on his short film The Week Before. At MESH, he co-produced and co-directed Julie Dash's 10-minute short Digital Diva, based upon her original screenplay.
He has worked as a consultant in film programming and online issues for The Raindance Festival of Independent Cinema in London, The Zanzibar International Film Festival, and The Black Filmmaker Magazine Film Festival in London (http://blackfilmmakermag.com).
Web founded and was creative director of the Blacklight Festival of International Black Cinema. From 1982-1995 the festival was one of the most critically acclaimed festivals of it's kind.
He has lectured on African American Cinema History at the School of the Art Institute of Chicago and on Convergence and New Media at the London School of Printing and the Institute of Contemporary Art. In summer of 2004, he presented a lecture and screening on Blaxploitation film trailers at the Siskel Film Center in downtown Chicago.
Presently, he is Creative Director and founder of e22 Digital(http://itutu.com), a multimedia company, working as producer/director of TV commercials, music videos and producing for foreign film crews in Chicago. Most recently he is completing a film on the social history of martial arts in America titled
"The Search for Count Dante" and is co-producing Space Race, the story of the first 2 black astronauts.