Chicago-based producer Floyd Webb (The Search for Count Dante, 2014) and Tokyo-based producer Deborah Ann DeSnoo (Japan: Memoirs of a Secret Empire, 2004) have formed a partnership to re-capture the lost histories of global cross-cultural interaction, 16th century Jesuit missionaries and the forging of a unified Japanese nation.
---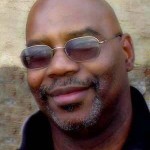 Born in the city of Clarksdale, in the Mississippi Delta and raised on Chicago's South and West side. Floyd Webb's background includes global work in cinema, photojournalism, publishing and advertising. All these experiences  contribute to his convergent skills as a producer, designer and consultant for the Internet and filmmaking
His past work includes; producer for Paris based Effervescence Production's  Future Mag series for France Arté, Feb. 2014; consultant for the THE MARCH, director John Akomfrah's 50 Anniversary March on Washington produced by Robert Redford, March 2013;  associate producer of the award winning Julie Dash Film, Daughters of the Dust (US 1992); local producer of the American Masters film, The World of Nat King Cole (2006); producer and director of music videos, short documentaries, and 3D animations project.
Webb has worked with filmmakers such as John Akomfrah, St. Clair Bourne, Jean Pierre Bekolo and Spike Lee doing research and production work on documentary, commercials, drama and short films.
He has produced 3D animation effects for a Wesley Snipes' Amen Ra Films produced documentary featuring Egyptologist Josef Ben Jochanna; Jazz group 8 Bold Souls: Last Option, an Ehanced DVD project for Thrill Jockey Records; designed and implemented an interactive animated project for the New Caledonia Office de Poste et Telecommunications in Noumea, New Caledonia, South Pacific for Sofrecom/France Telecom. He has done production work for Big Idea (http://bigidea.com), Larry Boy series.
Working in London, UK, Webb was partnered with new media start-ups Studio Blank, headed by music producer David M. Allen (The CURE) in the stylish Fitzrovia area developing new media projects for various bands and also worked with the 3D animation house MESH Interactive in Battersea as a project manager and sales associate with designers such as Tom Hamlyn, Max McMullin and the well-known Dave McKean was production associate on his short film The Week Before. At MESH, he co-produced and co-directed Julie Dash's 10-minute short Digital Diva, based upon her original screenplay.
He has worked as a consultant in film programming and online issues for The Raindance Festival of Independent Cinema in London, The Zanzibar International Film Festival, and The Black Filmmaker Magazine Film Festival in London (http://blackfilmmakermag.com).
Web founded and was creative director of the Blacklight Festival of International Black Cinema. From 1982-1995 the festival was one of the most critically acclaimed festivals of it's kind.
He has lectured on African American Cinema History at the School of the Art Institute of Chicago and on Convergence and New Media at the London School of Printing and the Institute of Contemporary Art. In summer of 2004, he presented a lecture and screening on Blaxploitation film trailers at the Siskel Film Center in downtown Chicago.
Presently, he is Creative Director and founder of e22 Digital(http://itutu.com), a multimedia company, working as producer/director of TV commercials, music videos and producing for foreign film crews in Chicago. Most recently he is completing a film on the social history of martial arts in America titled
"The Search for Count Dante" and is co-producing Space Race, the story of the first 2 black astronauts.
---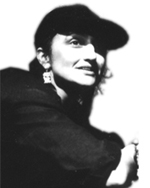 Deborah Ann DeSnoo
Recent Work
Producer / Director / Writer / Performer
President of PLUG-IN
Supervisor and Artistic Director of Crane River
Fluent in Japanese, Deborah Ann DeSnoo has performed in over 60 theatrical and television productions in Japan since 1984. An award-winning veteran theater director, she holds the distinction of being the first foreign director invited to join the Nihon Enshutsu-sha Kyokai (Japan Directors' Association). A.F.I. Alumni. She is also a member of the DGA (Director's Guild of America).
DeSnoo began her career as an actor/director in Boston and New York City. She came to Japan in 1980 to study Noh Theater (Classical Japanese Drama) with the internationally known Noh actor, Hideo Kanze. In 1983 she wrote, directed and starred in a one-woman play presented at Bungeiza Le Pillar, which resulted in an invitation to perform at the prestigious Shinbashi Enbujo Theater and an offer to direct for NLT (National Literature Theater). The following year TBS (Tokyo Broadcasting System) produced WAGA AI, an award winning hour length documentary featuring DeSnoo.
During her residence at NLT she directed a number of productions including the highly acclaimed and award winning ARSENIC AND OLD LACE. She has also directed for Mingei, and Mezamashi Dokei, as well as a number of independent productions including two operas and DREAM ANGEL, a musical circus extravaganza sponsored by the Ashahi Shibun, Television Asahi, the Sports Shinbun and POV.
DeSnoo began working in film in 1985 as second unit director and line producer in Japan for "TALES OF MEETINGS AND PARTINGS" a short film that was nominated for an Academy Award in 1985. She went on to direct a video package of THE LITTLE MERMAID for Kodansha / Disney as well as a number of projects for TDK. Honored with a fellowship from the American Film Institute's Directing Workshop for Women in 1993 DeSnoo produced, directed and wrote CORPORATE WARRIOR, a short film which has been screened worldwide. Since 1999 she has been producing and directing original work in the digital video format.
At present, she is commuting between her Los Angeles office and Tokyo office in her role as executive producer, producer, director and writer for a documentary film series, Japan : Memoirs of a Secret Empire. This series started filming in Himeji castel in spring 2002, and filmed in Dejima, Sendai(Kagoshima), Hagi, Aizuwakamatsu, Fukushima, Nikko(Toshogu ), Osaka(Osaka castle) and Kyoto(Nijojo), finished filming in autumn 2002. This series will be broadcast on PBS in the U.S. and is being distributed worldwide by DDE.
---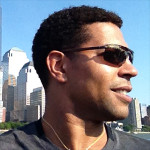 Johnpaul Williams
Technologist / Traditional Martial Artist / Writer / Film & Television Actor
Director of All Gojuryu Network at www.gojuryu.net
Chief Instructor of Academy for Gojuryu Karatedo & Bujitsu.
Senior member of Japan Karatedo Federation – Gojukai
Published writer
Semi-fluent in Japanese, Johnpaul Williams has been the catalyst in reconnecting Karatedo & Bujitsu practitioners across the globe via internet and free communication resources including, Gojuryu.net [2001 to present], Gojuryu.com [1998 – 2001], JKF Gojukai Networking project [2003 – 2005], founding multiple Martial Art and Budo Groups [such as the California Goju Ryu Tomodachi Kenkyukai]; providing open and non-biased forums [All Gojuryu Network] and distinctive research exposing what is undisputedly the most comprehensive subject matter regarding Gojuryu Karatedo, and having contributed to multiple publications, articles, services and; the construction of what is considered the most thorough, historically accurate time-line pertaining to the Gojuryu Karatedo to date – http://www.gojuryu.net/jp
Johnpaul also has an extensive career consulting, acting, modeling and perferming stunt work in Northern California for local and big budget film and television – http://www.imdb.com/name/nm2160789
Publications as well as co-publications include:
"Gogen 'The Cat' Yamaguchi, Emperor of the scarlet fist" by Don Warrener. Copyright 2010 Rising Sun Productions, Los Angeles, CA. USA – Primary Contributor to the publication.
"Orthodox Goju Ryu Karate-Do" by Takahashi Miyagi. Copyright 2008 Rising Sun Productions, Los Angeles, CA. USA – Major contributor.
"Chronology of Bujitsu for Gojuryu Karatedo" by Johnpaul Williams. Published online and over 10,000 redistributions.